Day 4 - Our last full day in the parks
DM, DSF1 and I headed back to the Magic Kingdom to start our last day. I considered going to another park, but I really wanted to spend more time there.
Of course, we didn't make rope drop, but I managed to meet this lovely lady.
We made our way up Main St, and I got these pictures in the hub: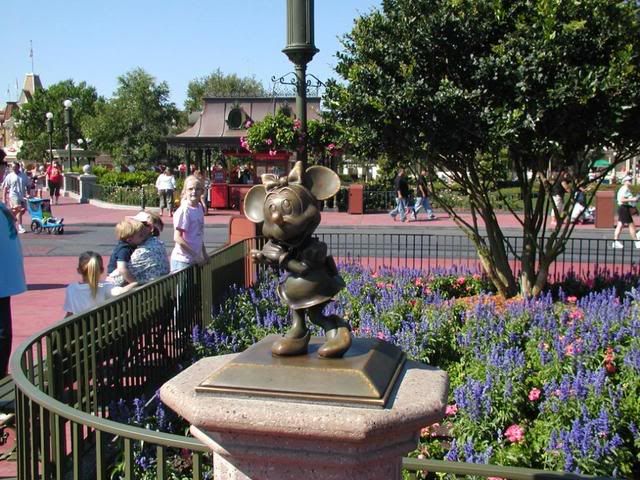 I didn't get pictures of all of them for some reason, but I plan on getting them next time. I did get all of the in DL last month. I need to compare the two and see if they are different statues in the different parks.
We headed over to Adventureland. I planned on going to see the Tiki Room, but we had just missed the show starting so we kept walking. Not before I got these pictures for my scrapbooking:
You see, I had done a swap a few years ago. It was an ABC swap. Z was Zazu. It's not like you can meet him anywhere in the parks. Hence the pictures of the sign.
We also found Rafiki and King Louie out meeting people. The line wasn't that bad, so we hopped in line. I loved meeting them! King Louie came up to me and tried to kiss my hand. All he could do was blow a raspberry. I started cracking up and he tried again. Nope, another raspberry. Rafiki then showed him how to properly kiss the hand of a lady. King Louie tried one more time. Yup, another raspberry! Then we posed for pictures:
While we were waiting in lined I spied my next boyfriend, so we rushed over there next. I'll let the pictures tell the story here: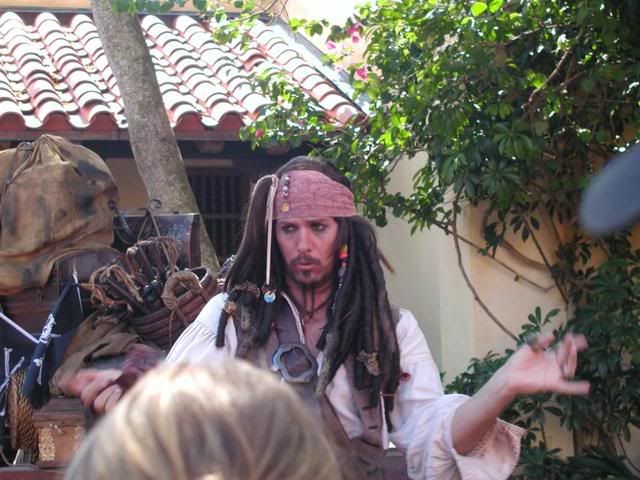 Jack was hilarious! Just as funny as he is in the movies. And you had to look really closely to see that he wasn't Johnny Depp.