So after we all ventured out of FOTLK, we wandered around for a little bit and ran into my Dad's fishing buddies: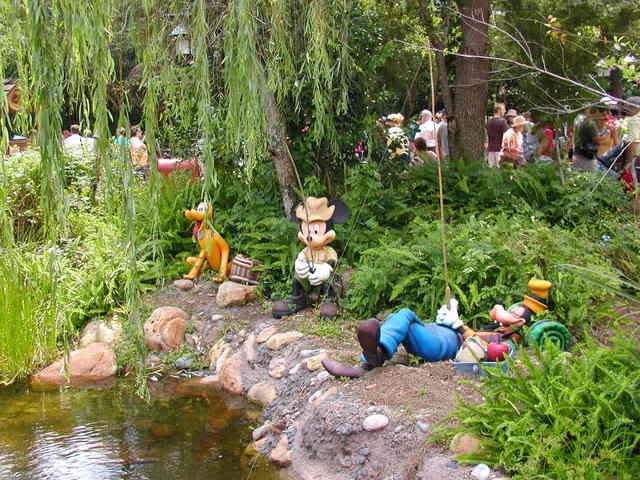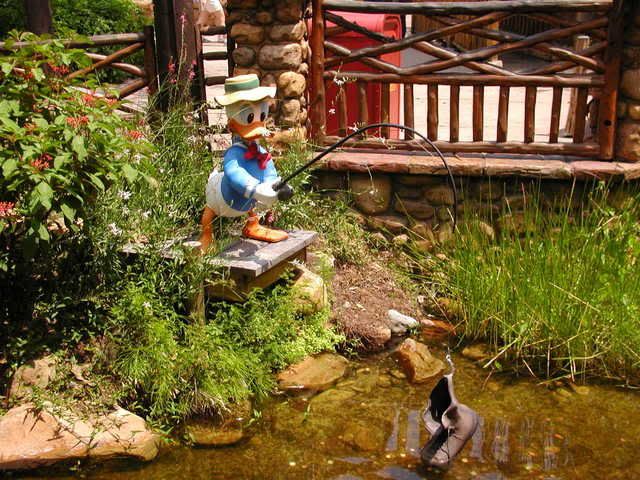 The travelling was really catching up with us, the day was really hot and Animal Kingdom is the hottest park on Disney property, so we headed back to the hotel.
My originaly part of the plan was for us to go back to the hotel so DBF could check into his conference. When we woke up that morning, he actually decided to go check in before we left for the parks. I didn't really change my plans during the day to reflect this change, but since we were all so tired, I decided to stick with our plan to go back to the hotel for a little while before we continued the day.
That really worked out to our advantage. By the time we got back to the hotel, the wind had started to pick up. So we headed up to the room and unpacked and repacked our bags. DM layed down on our bed, and DSFs 1&2 both sat down to relax. I layed down next to DM and pulled the blanket up since the AC was on a little too high. As we were relaxing, the skies started getting really dark. Then suddenly...
The skies opened up!
Since we were in the safety of our room, we decided to wait out the storm. It was a pretty powerful storm that would have been really scary for us if we were stuck outside in it. While we were waiting, I think we all managed to catch a few minute of shut-eye.
Once I woke up and realized the time, I got everyone moving because we had dinner reservations to get to!
Next up:
Dinner with the family ... or when to not let your 10 year old pick his own meal.