Our next stop was Morocco. Aladdin and Jasmine were out getting pictures, but their line was already closed. The CM told me that they would be back out in 20 minutes and that Genie would be coming out too!
We got some pictures of Morocco: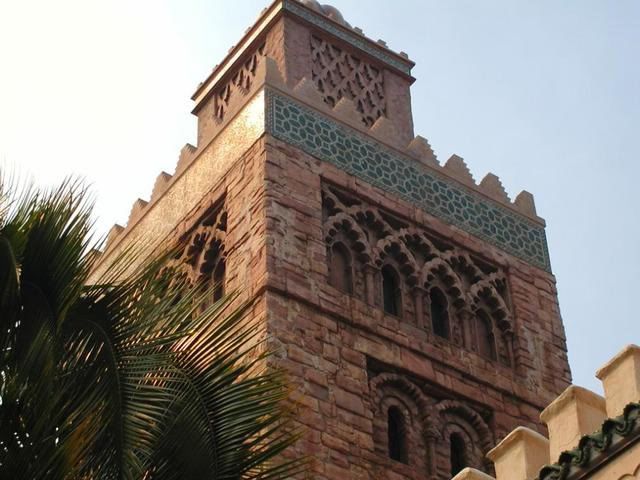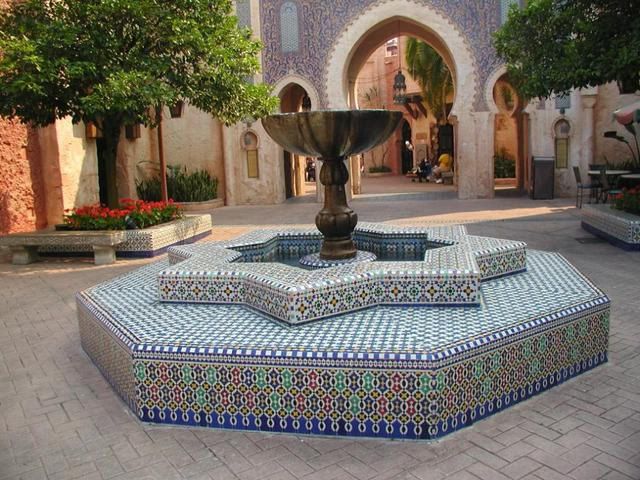 and then went back to wait for Genie.
When I got in line, the most adorable little girl was in front of me. I asked her if she knew who was coming out and she told me Jasmine. I told her that Genie was supposed to come out too! Her eyes got sooo big and she asked me if Aladdin was coming out too. I told her I didn't know, but that would be a really nice surprise if he did. I sat down on the ground since I was getting hot and tired and the little girl grabbed her autograph book to show me who she had already met. She practically climbed into my lap she was so excited. DM got a really sweet picture of the two of us. The quality wasn't that good though since she was sitting on a bench and had to really zoom in on us.
Once Jasmine and Genie came out, we both hopped up and go ready for our pictures. When I got near the front, I had to shout to get DM with me so that she could snap some shots with my camera. I got a big hug from Genie and Jasmine commented on how tall I'd gotten since I last saw her. (Um sorry Jasmine, I am the same height that I was when your movie came out). I guess I don't always look my age. I did get carded 2 weeks before my 30th birthday.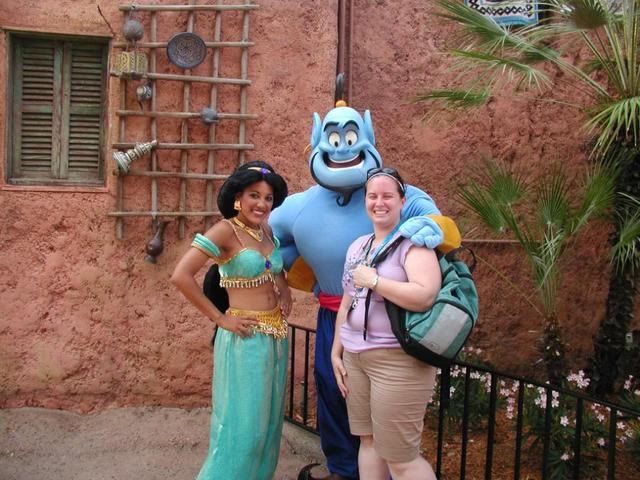 We then wandered north to France (well, maybe not technically, but in reality, that is the direction we would be going). I saw my favorite princess, but alas, her line was closed: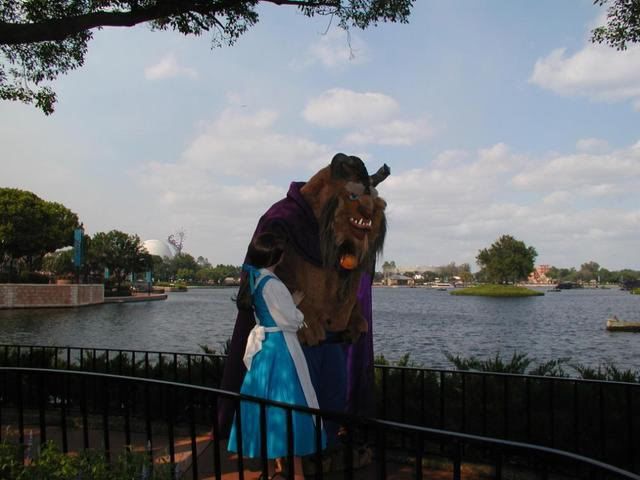 We watched this crazy guy doing his thing: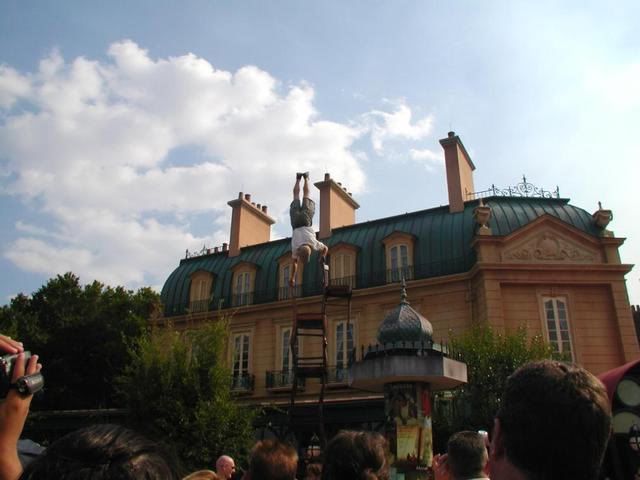 After this DM and DSF1 decided they were finished for the day and we headed out the International Gateway. I called DBF and he said that he had sent DB and DSF2 over to Epcot so that we could get dinner and watch Illuminations. I was happy with that because that was what I had planned on us doing anyways. Unfortunately, things don't always work out as planned.
Next up: Illuminations or not?